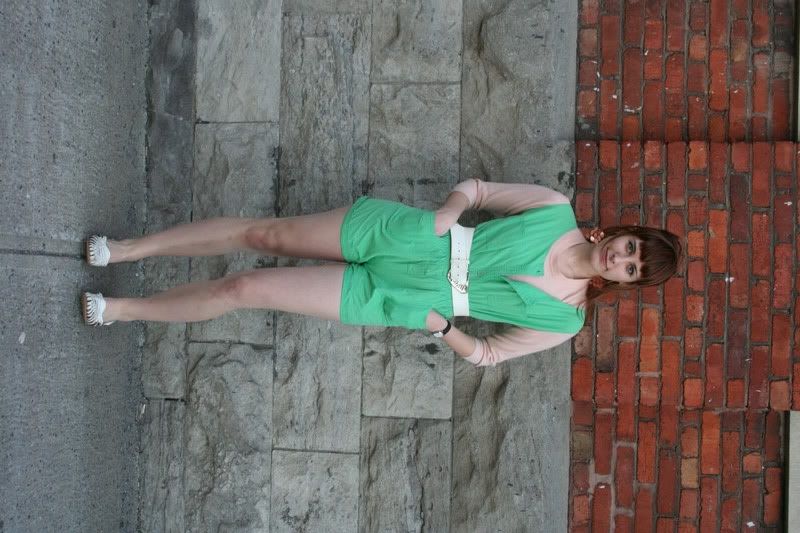 We love: Marie-Jeanne's lovely earrings and ridiculous green romper (and the sunny weather that allows her to wear it)!
Marie-Jeanne Effie Berger

, 18
What do you like? seashells, pizza and everything else im doing right now.
Where do the clothes you are wearing come from? value village and value village by leah.
How would you describe Mtl's style? indie hipster/ rich indie hipster
What do you listen to? mirah and joni mitchell, wu tang.
Describe your style: most of the time - comfortable (usually accompanied by a green sweater), some of the time - in character- usually that of a german boy, old man, or woman from the 50s
If you had 10 000$ to spend which designer would spend it on? miu miu, chloe, or i would not buy clothes because really i can live in the same t shirt and jeans for a good 2 weeks, instead spending the money on a trip to morocco, greece and latin america.